Three Steps No Excuses Day 15
Ideas from Plus 1 Success Day 15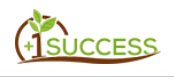 What are your three goals for today?
If you could accomplish these goals everyday, how many goals could you reach in a year.
That is 3×365=1095 goals. Can you see how it will add up. If you just made half those goals you would be doing a whole lot of stuff. I don't think three things a day is a huge challenge. You just have to be consistent!
Consistency is one of the big challenges that everyone who markets a product online is faced with.
I have started writing my goals down in my Journal. Writing them down is a good way to make them stay in your mind. It can be easy to ignore these goals. How about writing them down in big letters on a white board or put a sticky note on your computer.
This might be one of the most important tasks in the Plus 1 book. Just think after one month you could reach 90 goals. That is a lot of things you can do.
Are your goals important to you? What are you trying to accomplish? Are you serious about what you want?
How committed are you willing to be to your own success?
The two B's and the value of content marketing.
Build your list.
Build your brand
Hopefully you have joined Click Track Profit and have been studying the modules. This is covered in the Content Marketing section. The first lesson in this module is the Intro.
Content marketing is one of the most inexpensive ways to get free traffic. You can do this in a number of ways. Having your own blog is definitely one option but you can also have a blog in numerous other ways. I love the blog at CTPtalk.
Making your own videos or livestreams is another powerful way to reach people. You can do this on platforms like YouTube and Odysee or Bitchute. My favorites are the decentralized platforms like 3speak or Dtube on the Hive blockchain.
You can learn more about Hive in yesterdays post.
The great thing about these are that you wont get censored. Recently this has become a big issue and can be very worrisome and alarming. I personally don't like working with companies that have the audacity to do this kind of thing.
Another is social platforms like Facebook and Twitter but here again you have this problem with censoring. so I wont use these platforms any more than I have to.
I really have a hard time using services that seem to have no integrity so I would again recommend decentralized platforms.
I like using Telegram the most because they have not censored people yet as far as I know.
I will be trying Dapplr this week which is also on the Hive blockchain. It is highly recommended by many of the marketers I know online.
Learn more about all of this at Click Track Profit.

All of these methods will help you build your brand. I will be talking about building your list in the section below.
What is your favorite autoresponder?
In the Click Track profit modules they recommend Traffic Wave.
Now I have nothing against this company, I used them for a number of years when I was first starting out.
But I blew it a couple of times with them and did not pay my bill on time and lost all my contacts and all my work. I was really struggling with money at the time and this really set me back and I was very discouraged because of it. No matter how I asked they would not reinstate my account. This left me feeling sour about this company so I swore I would not work with sites like this anymore.
Just suspending me would have been good enough. That is one of the reasons I tried All in one profits. They have a clear policy that if you don't pay you will get suspended and then after a month if you pay then you can begin where you left off.
I know ultimately that it was my fault but I still do not like that kind of policy. This is the ONLY thing I don't like about CTP but it not a big deal. all the modules still apply and you can use whatever autoresponder that you choose.
I still love AIOP and the value is exceptional but have been experimenting with others because I wanted to see if I could find one that really helps someone who is new to the business of online marketing
This brings me to Leads Leap.
I was a free member for a long time and found that they have an autoresponder that is free to use. You can upgrade and get more features like I have done. Everything is there that a marketer needs for free including a tracking system. Plus I get signups for my ads all the time for just being a member.
I think for someone who is new and on a budget this is probably one of the best bargains I have found.
A great thing is you will never lose your contacts whether you are free or not.

Come and join our awesome community at CTP on Telegram.