Three Steps No Excuses Day 28 Get Answers To Your Questions!
Ideas from Plus 1 Success Day 28.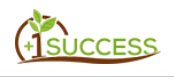 If you have questions because you don't understand something. Ask some questions, find the answers! There are many communities out there that can help you. The one I am working with closely is Click Track Profit. This group is great, you can ask a question anytime and you probably will get an answer right away.
Asking questions is a good thing. If you are stuck on something , that is a good time to start asking. What do you really need to know right now. Quit wasting time. Find the answers now!
This also shows that you are willing to be coached, I know this from my own experience, I have been able to take advantage of some really good coaching because I was open to it.
Where do you get your "Go To" answers?
The value of community!
Places to connect with people and learning new skills is invaluable with online marketing.
I belong to a couple of different sites. My two favorites are Wealthy Affiliate and Click Track Profit.
Wealthy Affiliate has a huge community and there is always someone available to ask questions of. WA focuses more on the nuts and bolts of having a WordPress site and using it. I have learned how to build and maintain a site with this community. There are also dozens of videos on every topic connected with online marketing. Whether you have a physical product or service, are an affiliate marketer you will get great support here.
So that being said Click Track Profit is a different kind of site that is focused more on the actual marketing strategies and skills that you need to succeed as a marketer. Like understanding the basics of creating a list and tracking your ads. There are a myriad of topics that are covered including blockchains.
Both of these sites are awesome for different reasons that is why I recommend both for active valuable communities.


Using CTPtalk!
I have been using ctptalk.com seriously now for about 3 months. It is part of the Hive blockchain. Other "Tribes" that I am enjoying are the "I am alive" and "Proof of brain" tribes. I leave comments and upvotes almost everyday. I have learned a lot about writing a blog by being on CTPtalk. This is very rich community for learning about network marketing and is also easy to interact with others.
I am loving using a decentralized platform which is what the Hive blockchain is all about. Couple that with all of the Dapps that are available you can connect with many many groups of people.
You can find out more by clicking on link above or come join us at the CTP Telegram Group.