Three Steps No Excuses Day 11
Connect with someone in your community and social platforms.
Ideas from the Plus 1 Success book Day 11
Reaching out and connecting with people is a very good way to build your network and allows them to get familiar with you.
It is also a way of getting support and feedback.
You can connect with people by leaving comments on blogs or on social platforms like Telegram and Discord.
Don't try to reach every one. Just pick a couple and support them. After a while you will build trust and they will support you in return.
I think that helping other people succeed is one of the keys to success in online marketing. If you support them this way and they make money then you will also benefit.
Try to leave some useful advice or support when you are commenting. Offering constructive criticism is a good way to connect with people also
Leave some comments and connect with someone today!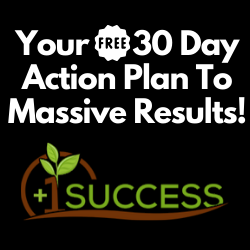 What was the impact of the Three Steps No Excuses thirty day challenge on my business?
This is my second time around writing this blog for a month.
The first time was a lot because I was learning new stuff so it was challenging to wrap my head around everything.
What did I learn.
That I can write better than I thought I could on my blog and newsletters and I think I'm still improving.
I learned how to track my ads more efficiently. This has helped me identify mailers that are not getting very many clicks. Knowing this helps me to not waste time on sites that don't perform well.
I changed some bad habits like not being consistent or engaging with other people.
I decided to do the challenge again because I wanted to reinforce the new habits that I developed over the first 30 days and to get better at the skills I have learned. I feel like I am doing even better this 2nd time around.
The key is practice, practice, practice.
Be consistent and do three things everyday that support you in building your business.
Do you challenge yourself to improve?
If you have been following along with my blog then you know about Click Track Profit.
What is it and how can you benefit from it?
CTP is not only a huge educational resource for learning how to master marketing, it is also a place to engage with an awesome community that supports each other.
There is so much information at this site, it could take a while to digest it all.
CTP blueprint is a website created by Eliana Gomes (@elianaicgomes) to help people get through the training with some added guidance and benefits.
Her site is very easy to go through and really fills in the gaps and helps with issues that people get confused about.
If you are serious about Click Track Profit, (and you should be) then this guide will be very helpful to you in your business.
First join Click Track Profit here if you are not a member already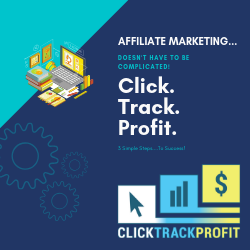 Then join the CTP Blueprint with the banner above.
Join our CTP Telegram group for some extra support and connect with some awesome marketers